 LIFE IS A GREAT CREATIVE PROJECT
questo è quello che ho sempre pensato della vita, qualsiasi cosa fai esprime te stesso, la tua personalità, la tua fantasia …. l'unicità della tua persona.
this is what I've always thought of life, whatever you do express yourself, your personality, your imagination …. the uniqueness of your person.
Features

un abito…. il nostro spirito da indossare e fare ammirare
a dress …. our spirit to wear and do admire
Learn More

IL POSTO IN CUI ESPLODE LA CREATIVITA'
e si definiscono nuovi oggetti
THE PLACE WHERE CREATIVITY EXPLODES
and define new objects
Learn More

Tutto ciò che ho fatto in questi anni è servito a completare me stessa, e continuerà ad essere così anche in futuro. Così questo sito è una buona occasione per riordinare idee del passato e del futuro.
Everything I've done in recent years has served to complete myself, and will continue to be so in the future. So this site is a good opportunity to tidy up the ideas of the past and the future.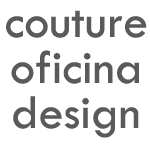 Il 13 Settembre 2015 dalle 9:00 alle 18:00 siamo al mercatino in Corso Fogazzaro a Vicenza. Speriamo che il tempo regga ! read more

Seguimi, ogni settimana troverai nuove idee e lavori, e se i miei lavori ti sono piaciuti, ricordati di dirlo ai tuoi amici. Il "passa parola" per me è importante! Per ogni informazione contattami, sarò felice di occuparmi delle tue idee.
Follow me, every week you will find new ideas and works, and if you liked my work, remember to tell your friends. "Pass the word" is important to me! For all information please contact me, I'll be happy to take care of your ideas.
Seguimi | Follow me